Administrator
Staff member
Admin
Premium
Joined

Oct 28, 2018
Messages

1,167
Dear Project: Infinity Community!
Were proud to present you our Premium
CS:GO Cheat
!
This
CSGO cheat leaves nothing to be desired
. No other CSGO cheat offers you these possibilities like ours.
Never get banned again
. So we can recommend to use
our CSGO Hack on your prime account
.
Keyfeatures:
Very customizeable Aimbot, more than 100 ESP options, Inventory Changer, Medal Changer, multiple Configs (also Weaponconfigs).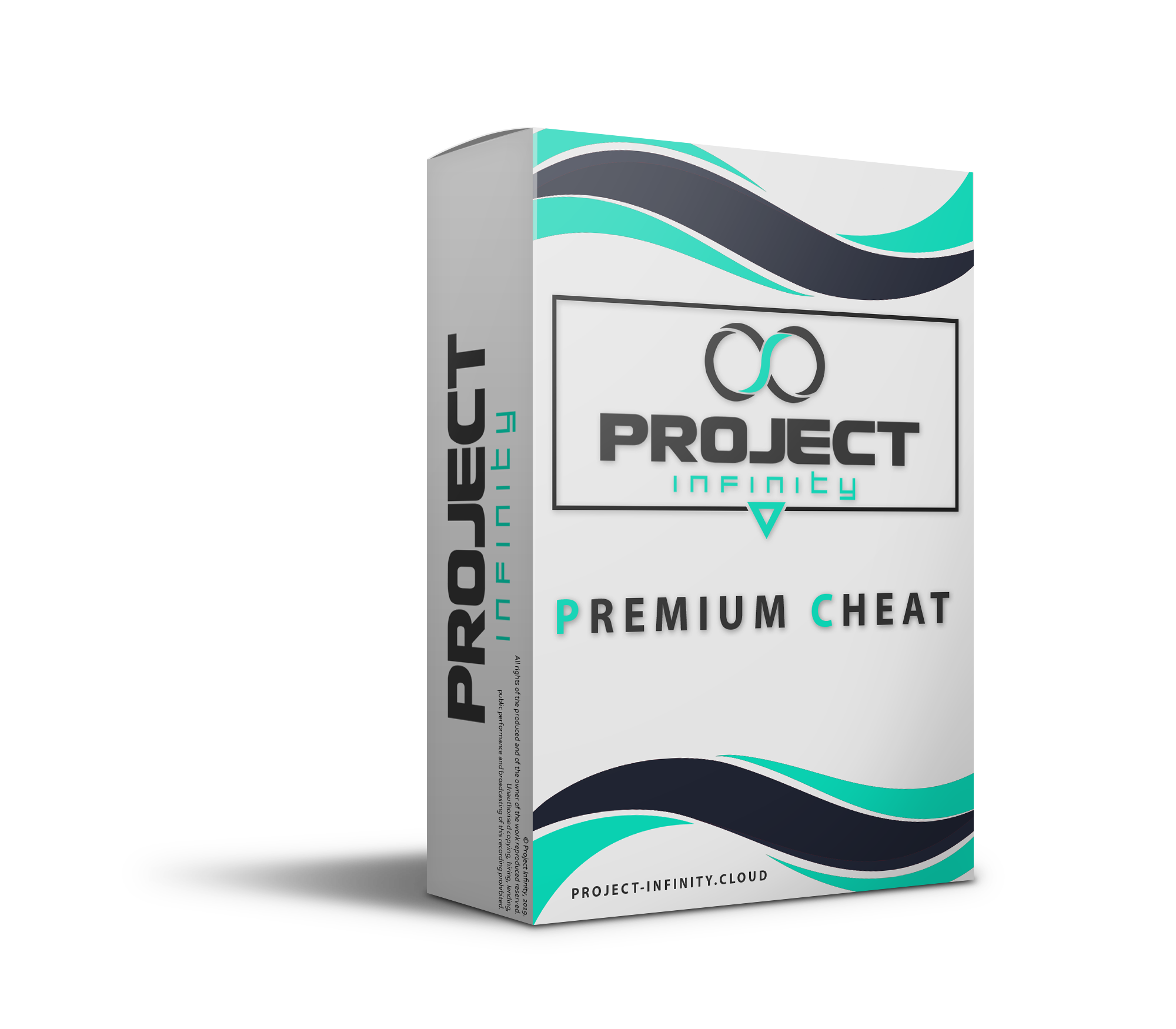 Disable Flashbang effects
Disable Smokegrenade effects
Disable Viewpunch
Remove Scope
Disable Post Processing
Enable sky texture coloring
Enable world texture coloring
Wall alpha percentage
Hand Chams
Weapon Chams
Hitmarker
Crosshair
Damage Info
Draw Bullet Point
Field of View Changer
Third Person
Grenade Prediction
Buy Log
Spectator List
Enabled
Target (Enemy | Team | Both)
Boxes
Radar
Glow
Chams
Bones
Draw Hitbox
Draw Name
Draw Health
Draw Kevlar
Draw Weapon
Draw Ammo
Draw Rank
Draw Money
Draw Boxes
Draw Outline
Drawing Type (2D | 3D)
Weapon Glow
Weapon Name
Ammo
Draw Boxes
Draw Outline
Drawing Type (2D | 3D)
Grenade Glow
Draw Name
Draw Tracers
Draw Boxes
Draw Outline
Drawing Type (2D | 3D)
Grenade Glow
Draw Name
Draw Timer
Draw Defusing
Draw Boxes
Draw Outline
Drawing Type (2D | 3D)
Grenade Glow
Draw Name
Enable
Activation Method (On Key | On Shoot | Always)
Aimbot Key
Draw Field of View
Target (Enemy | Team | Both)
Hitbox (Head | Neck | Pelvis | Body | Thorax | Chest | Uppder Chest)
Aiming Method (Instant | Silent | Perfect Silent)
Target Selection (Field of View | Physical discance | Lowest health | highest damage)
Visible Check
Autowall
Recoil compensation
Smooth
Backtrack
Auto shoot
Hitchance
Auto stop
Auto scope
Enable
Activation method (On Key | Auto Fire)
Trigger Key
Backtrack
Target (Enemy | Team | Both)
Hitbox (Head | Neck | Body | Pelvis | Thorax | Chest | Upper Chest and many more!)
Visible Check (Visible | Autowall)
Hitchance
Enable
Activation method (On Key | Auto Fire)
Key
Item Type (Knives | Guns | Gloves | Medals)
Select Skin
Enable StatTrak
Pattern seed
Skin quality
Auto Accept Match
Auto Revolver
Reveal Rank
Auto Defuser

Auto Pistol
Bunny Hop
Force Ingame Inventory

Backtrack
Backtrack visualization
Enable
At target
Pitch
Yaw
Save config
Save Skinconfig
Save Weaponconfig
Enable Weapon configs
Draw Watermark
Windows 7
Windows 8
Windows 10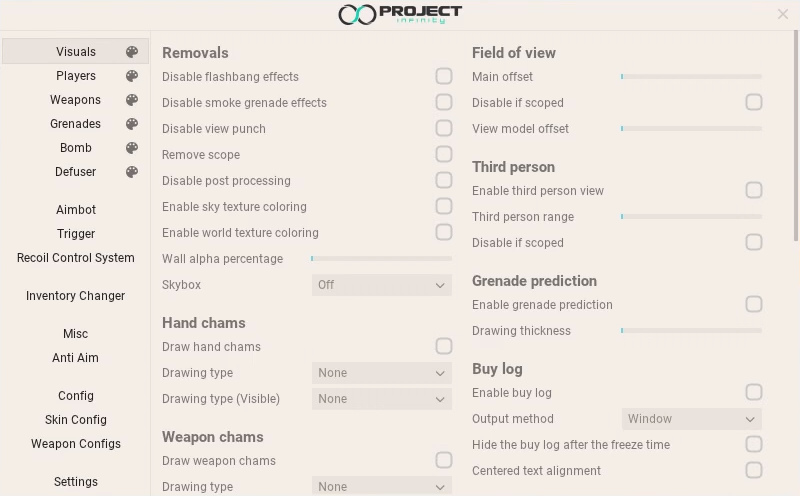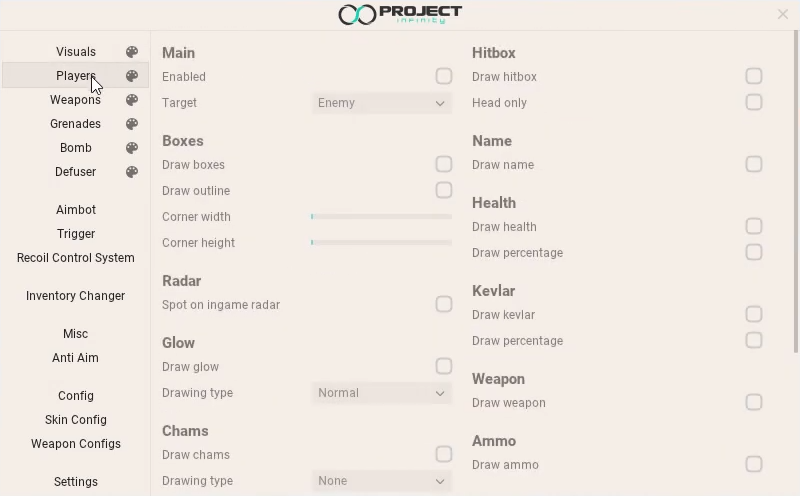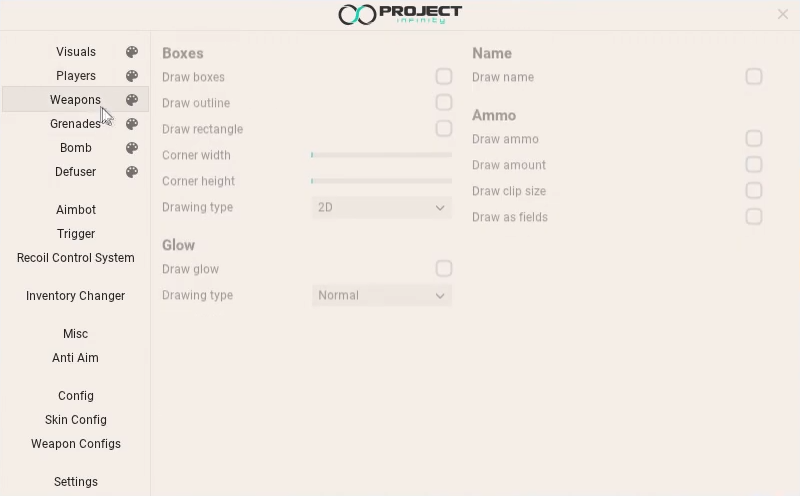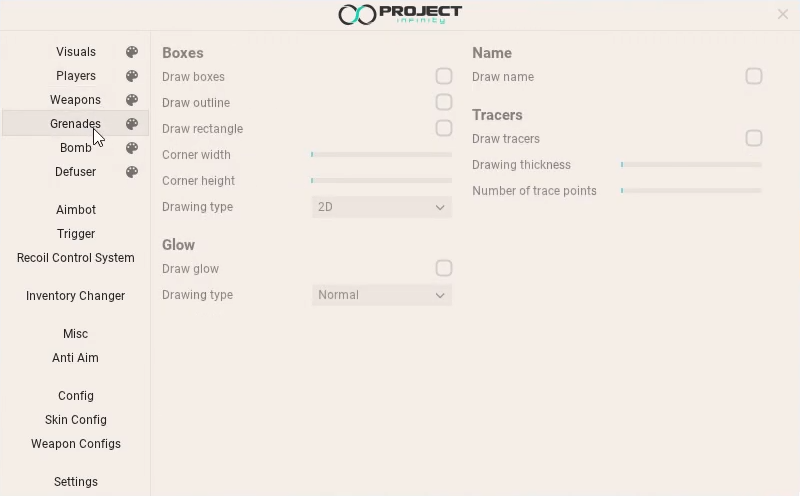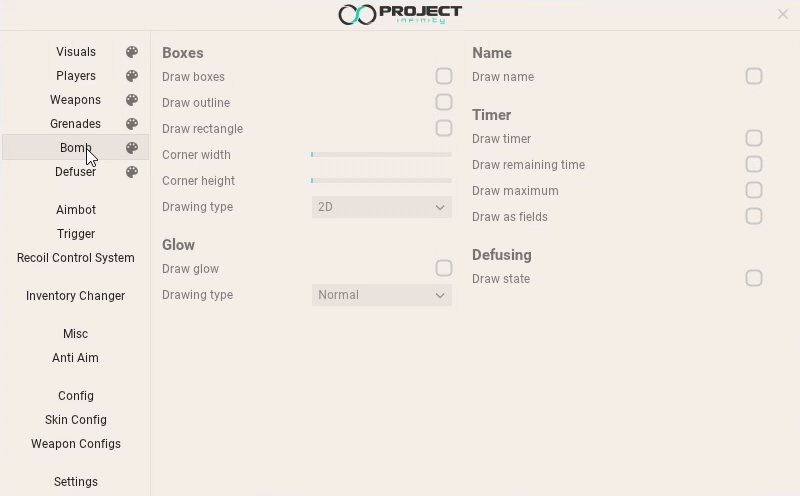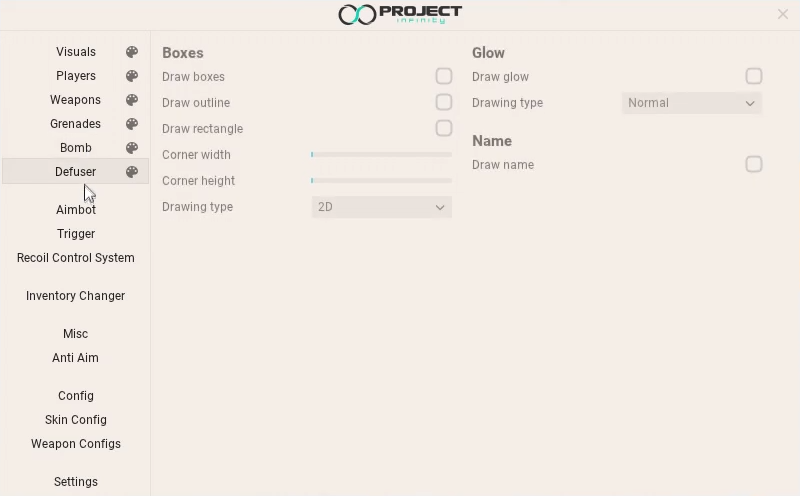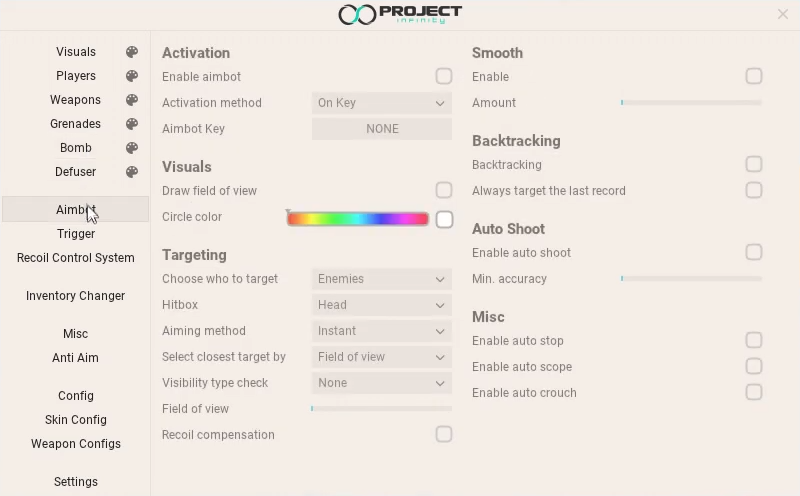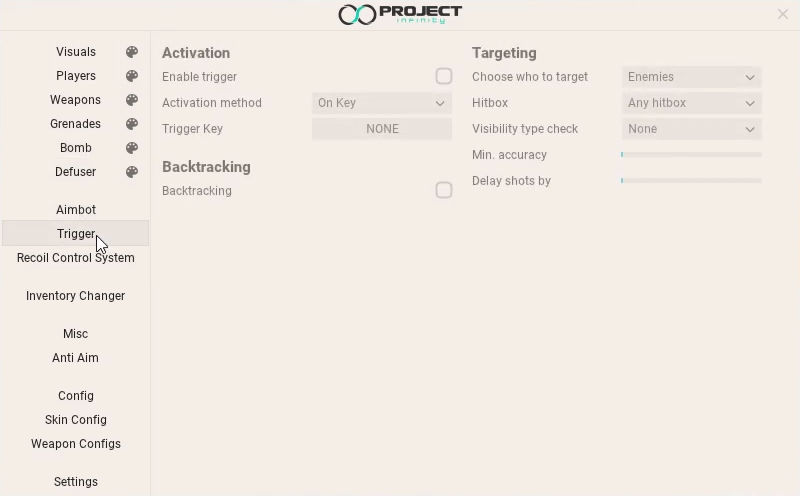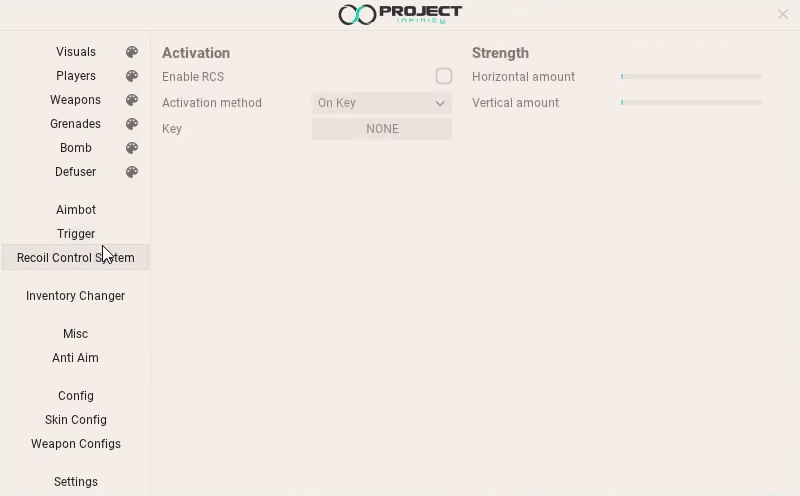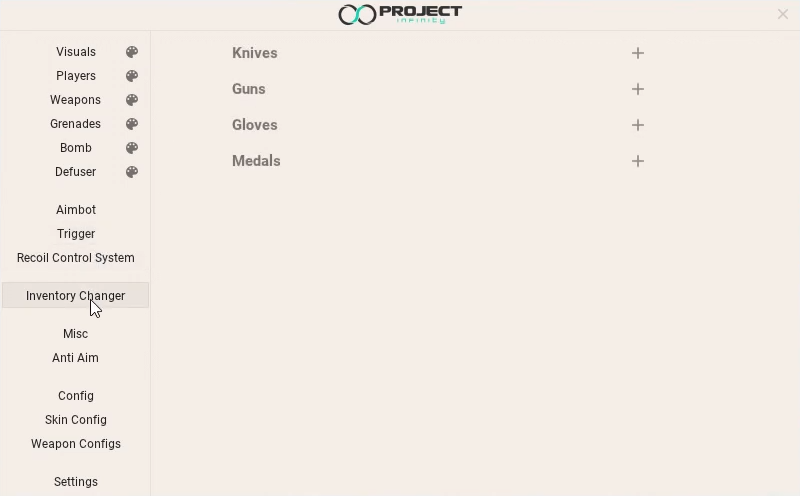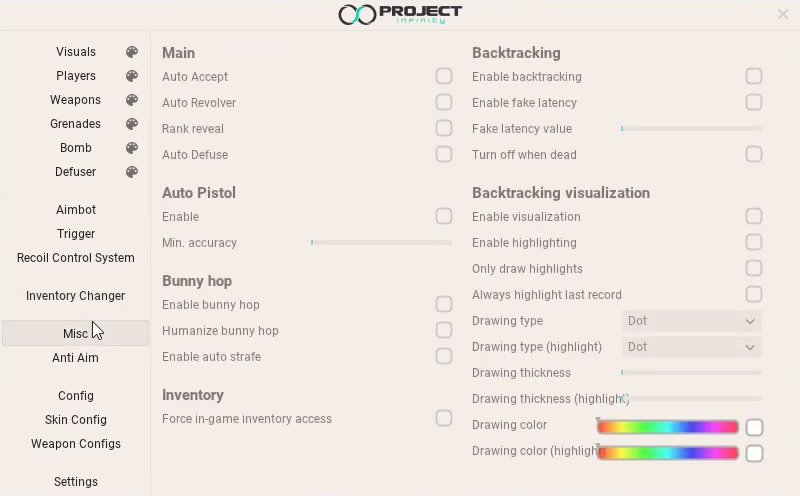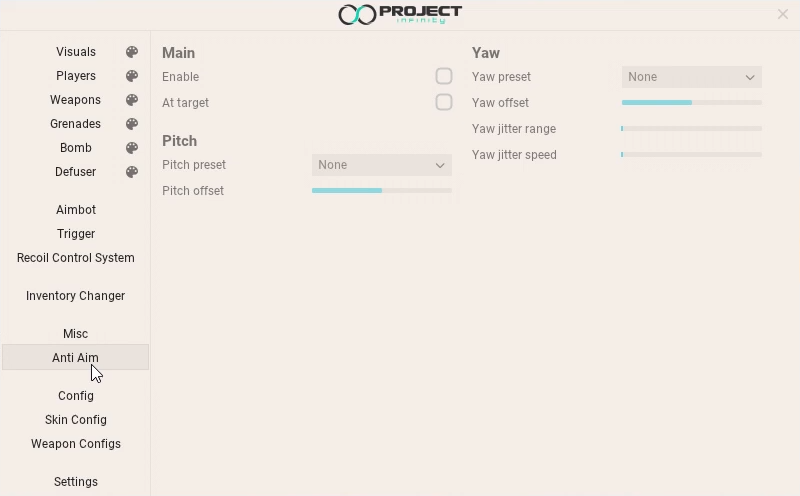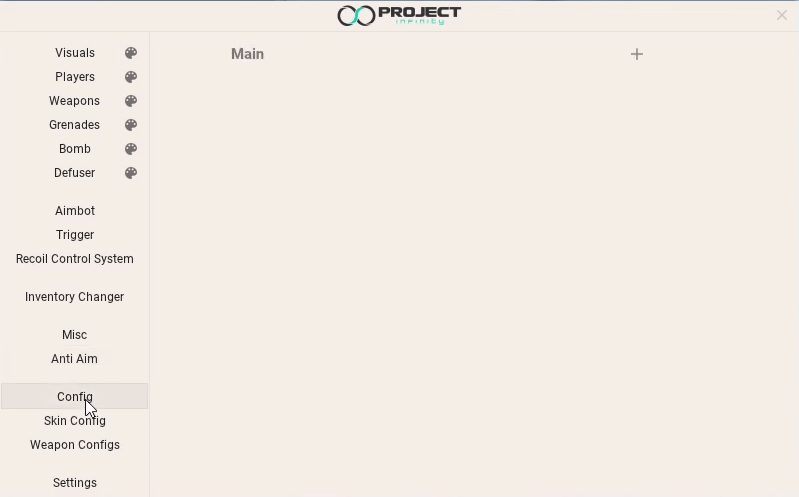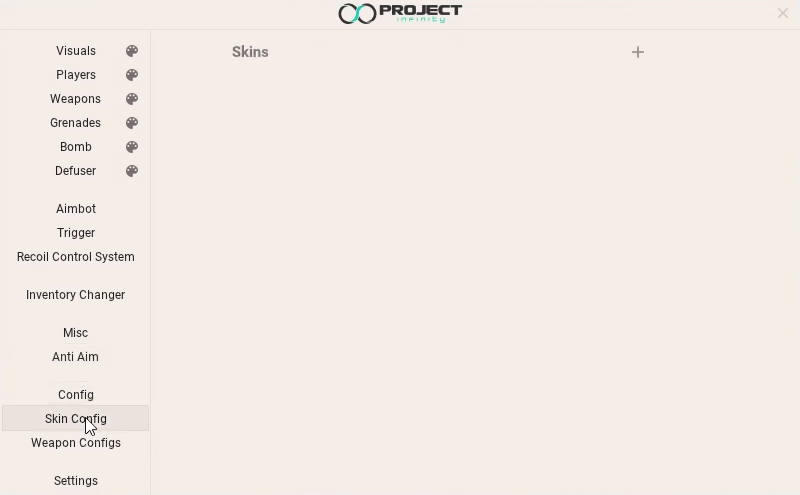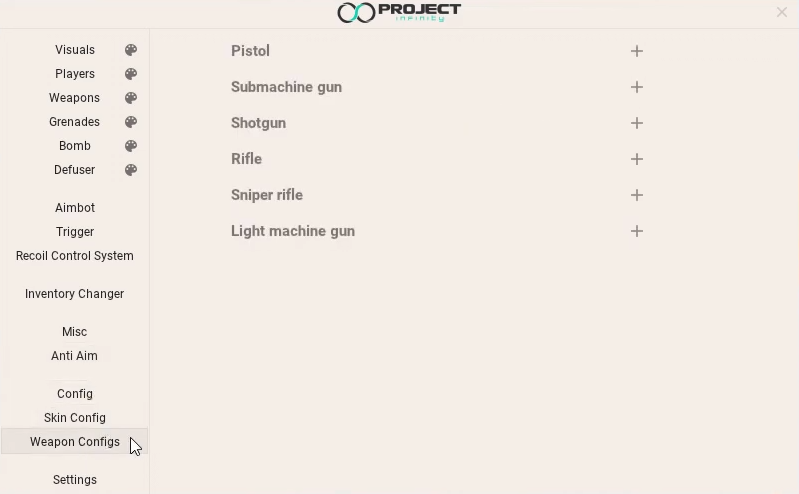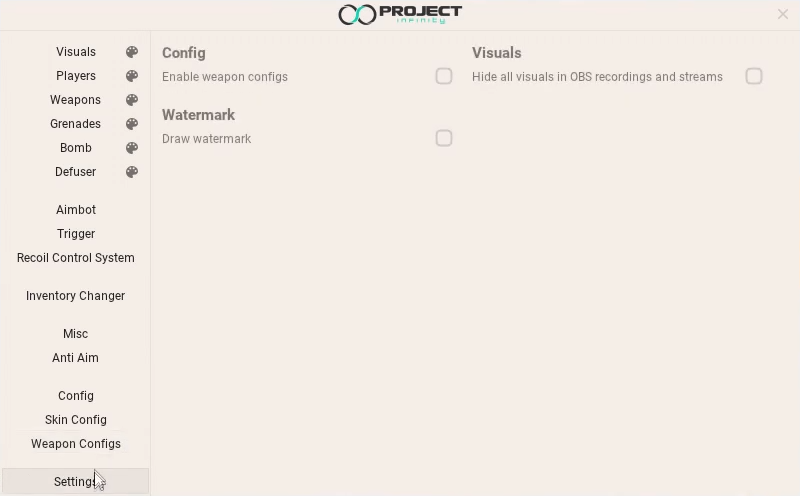 Prices
€14.99 for 1 month
€29.99 for 3 months
€119.99 for lifetime

​
Last edited by a moderator: